After tweeting a link to a movie that contained anti-Semitic material last week, the Brooklyn Nets have suspended star guard Kyrie Irving, according to ESPN.
The suspension is expected to last at least five games without pay, according to The Athletic.
The Nets issued a statement regarding their decision to suspend Irving, saying the organization was "disappointed" after Irving failed to "unequivocally state that he does not hold anti-Semitic beliefs."
NBA commissioner Adam Silver said Thursday he wanted Irving to apologize for tweeting a link to the movie "Jews to Negroes: Wake Up Black America." However, the Brooklyn Nets guard again stopped short of saying he regrets doing it.
Irving said some things in the film were untrue, but stopped short of saying he shouldn't post a link to it.
"I'm not the one who made the documentary," Irving said after the Nets' practice Thursday.
Irving again said he meant no harm by posting the tweet — which he has since deleted — but didn't apologize for doing it and instead asked reporters why they didn't ask questions about black history in America, saying 300 million of his ancestors are buried in the country.
"Where did you ask the same questions when I was a kid learning about the traumatic events of my family history and what I'm proud to be from and proud to be here," Irving said, "and why when I repeat that I'm not going to back down, it hasn't to do with the rejection of any other people of the tribe or group.
"I'm just proud of my heritage and what we've been through and the fact that it's pitted me against the Jewish community, and I'm here to answer questions about whether or not I'm sorry for something I did. "I create and it was something that I shared, and I tell everyone that I take responsibility, then I sit down."
Irving and the Nets announced Wednesday, in conjunction with the Anti-Defamation League, that they will each donate $500,000 to anti-hate causes. But Silver felt Irving needed to go further.
"While we appreciate that he has agreed to work with the Brooklyn Nets and the Anti-Defamation League to combat anti-Semitism and other forms of discrimination, I am disappointed that he has not apologized unreservedly and more specifically denounced the vile and harmful content contained in the film that chose to make public," the commissioner said.
Apparently, after Irving's comments on Thursday, the Nets decided to take action to suspend the seven-time All-Star.
Irving said Saturday that he embraces all religions, defiantly defending his right to publish what he believes after the Nets owner said he was disappointed that Irving appeared to support the film.
"It's 2022. History isn't supposed to be hidden from anyone, and I'm not divisive when it comes to religion," Irving said during a tense postgame news conference Saturday. "I embrace all areas of life."
The Associated Press contributed to this story.
This is a developing story.
---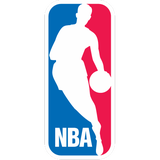 Get more from the National Basketball Association Follow your favorites to get information on games, news and more
---
---