Hello again! A few days ago, we shared the details of the collaboration wearables in conjunction with the release of God of War Ragnarök.
For those of you who would like to add some toughness and protection to your smartphones, global popular lifestyle accessory brand CASETIFY will be launching God of War Ragnarök capsule collections with smartphone cases (select models).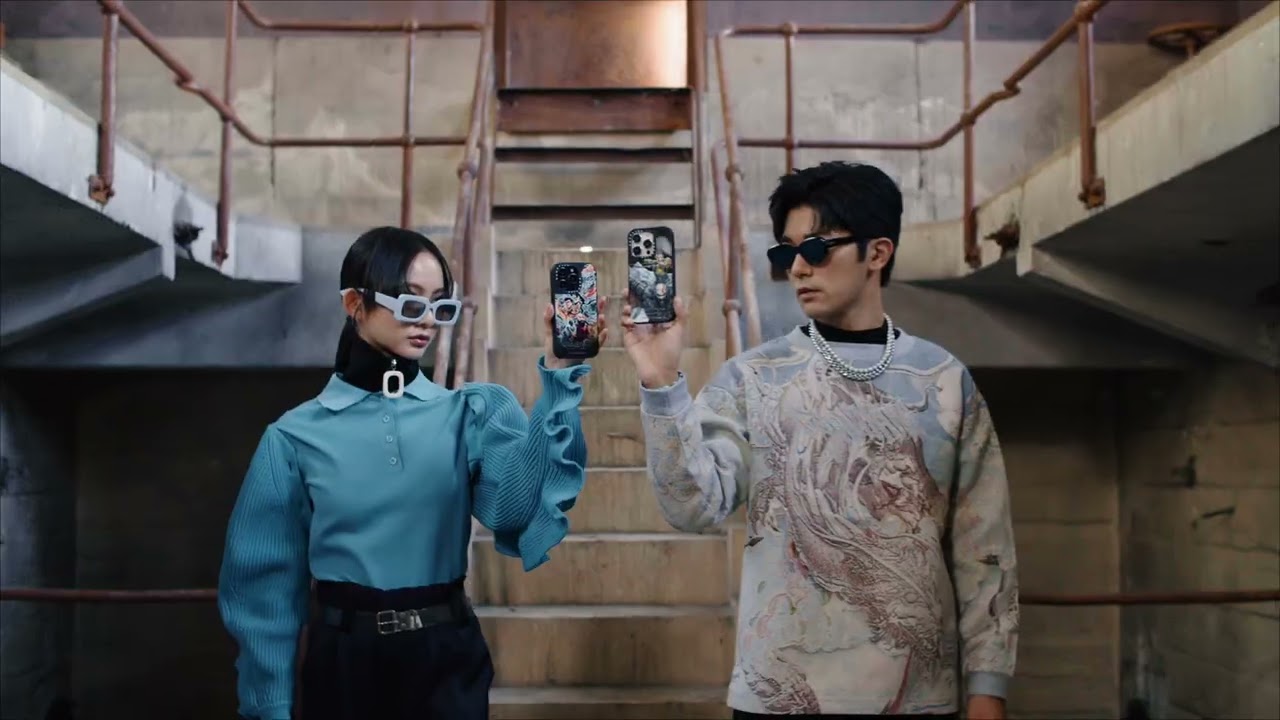 The collection features illustration and design by Asia-based illustrators who have done prominent works such as daily webcomics, artwork inspired by traditional art, graffiti style and blockbuster comic series.
Gyung Studio (South Korea)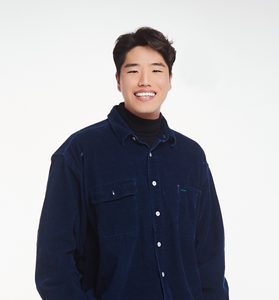 Lee Kyu Young (aka Gyung Studio on Instagram) is a South Korean artist who is famous for illustrations depicting the daily life of his partner, two cats, and his love for basketball.
"This collaborative project is unique and challenging for me as I have never worked on video game related illustration before. Also, the theme of God of War is very different from my own design style and theme.
While searching for stories and references from the game God of War (2018), the relationship between father and son came to my attention first and I thought it was more like a family story, which is relatable to everyone. As a result, I thought it would be nice to highlight the relationship between Kratos and Atreus by drawing the two of them in my own light style as they prepare to fight together against their odds."
Chien Chih Kang (Taiwan)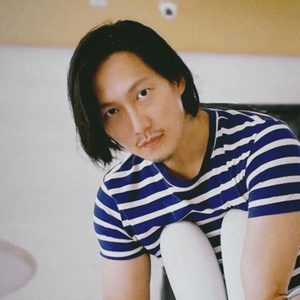 Chien Chih Kang is an ink artist, antique conservator, transmedia artist and popular character designer. His works have the beauty of oriental culture, such as ink painting, calligraphy, ancient murals, ukiyo-e and other elements. Although his work incorporates contemporary pop figures, his art often has a strong sense of traditional Asian art.
"For this God of War Ragnarök collaboration, I presented the main characters in the style of ukiyo-e or traditional Japanese frescoes, depicting the dramatic duel of Kratos and Atreus against Thor against the backdrop of the Fimbulwinter snow as captured in my work" .
James Khoo Fuk-lung (Hong Kong)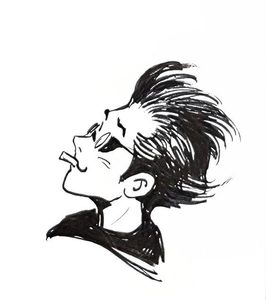 James Khoo Fuk-lung is a popular and iconic comic artist and illustrator from Hong Kong, he has joined the comics profession in 1978. His notable publications include The Lawless(鐵將縱橫), Dragon Lord(龍神), Amazing Weapons 4(神兵4 ), The 8th Copper Man in Shaolin(少林寺第八銅人), Kung Fu(功夫), Kill The King(刺•皇) and many more, which has created a significant influence on a generation of artists in the region of Asia.
James' drawing style was heavily influenced and inspired by American comics and Japanese manga artists. His work was representative in style and color, also meticulously detailed, his design offered an extensive picture of the background through unique and incredible visual elements.
"As a gamer myself, I have played games on PlayStation consoles for free time, and sometimes my gaming experience inspired me to create comics. This is the first time I've created artwork for video game characters, so I'm very excited and challenged by this collaboration.
As I learned more about God of War (2018) and God of War Ragnarök, I decided to theme the artwork to represent the solidarity between Kratos and Atreus in battle, as well as the strength of unity between father and son. , which is reflected in I draw with my comical visual style."
Jappy Agoncillo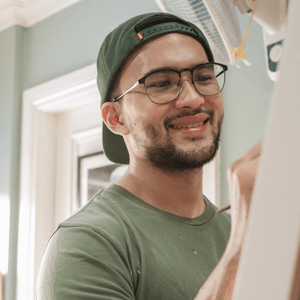 Jappy Agoncillo is a muralist and illustrator from Manila, Philippines. His works are an amalgamation of various interests and experiences, resulting in pieces that are heavily layered, rich with vibrant color and detail, and eager to tell a story. She has worked with international fashion, film, technology and lifestyle brands, as well as projects in New York, Los Angeles and Mumbai.
"The artwork is heavily inspired by the mythos that created not only the recent God of War games, but also their predecessors. I wanted a piece full of Easter eggs and story details, as rich as the narrative from ancient Greek and Norse mythology. I used the mythos as a basis for the elements included, such as Jormungandr wrapping around the artwork as the mythos suggests it wraps around the world, Skoll and Hati teasing the beginning of Ragnarok, the flames of Muspelheim and ice of Fimbulwinter – a summons to how the Norse world began and how it will eventually end. What I wanted for the artwork is not only to show the development and relationship of our main protagonists, but also where they come from, what they've been through, and what's in store for them.
James and Jappy's artwork is also featured in our local God of War Ragnarök mural series. Stay tuned to the PlayStation Asia and PlayStation HK social channels for more updates on the activation of the Mural in Hong Kong, Manila, Singapore, Kuala Lumpur and Jakarta.
The CASETiFY x God of War Ragnarök Collection launches at 4 p.m. HKT, November 9, 2022, exclusively at https://www.casetify.com/co-lab/god-of-war-ragnarok (shipping worldwide) and all CASETiFY STUDiO stores in Hong Kong. Don't wait until Thor wakes you up from your nap, these phone cases will sell out in a flash.