LOS ANGELES (AP) — California was drying out and digging into the New Year after a powerful storm brought torrential rain or heavy snow to much of the state, snarling traffic and closing major highways.
Dozens of drivers were rescued on New Year's Eve along Interstate 80 near Lake Tahoe after cars flipped through snow during the blizzard, the California Department of Transportation said. The main route into the mountains from the San Francisco Bay Area reopened early Sunday to passenger vehicles with chains.
"Roads are extremely slick so let's all work together and slow down so we can keep I-80 open," the California Highway Patrol tweeted. Several other highways, including State Route 50, also reopened.
More than 4 feet (1.2 meters) of snow had accumulated in the high Sierra Nevada, and Mammoth Mountain Ski Area said the heavy, wet snow would cause long delays at lift openings. On Saturday, the resort reported multiple lift closures, citing high winds, low visibility and ice.
In the state capital, crews cleared trees from streets and sidewalks as at least 40,000 customers were still without power early Sunday, down from 150,000 the day before, according to a Sacramento Municipal District online map.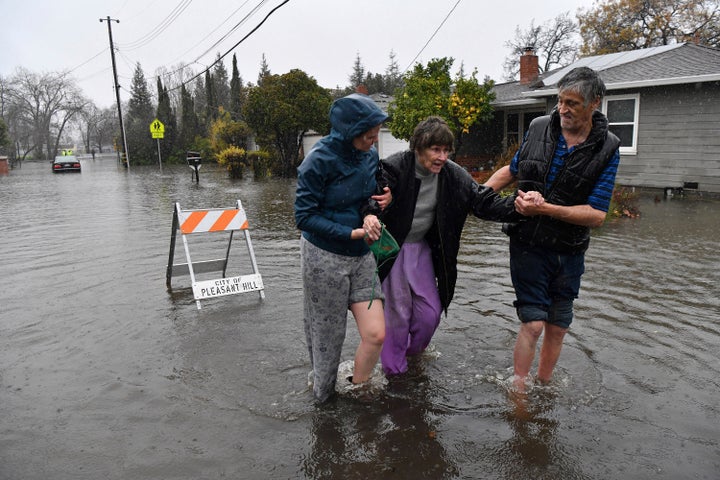 A so-called atmospheric river storm pulled a long and wide plume of moisture from the Pacific Ocean. Flooding and rock slides closed sections of roads across the state.
Rainfall in downtown San Francisco reached 5.46 inches (13.87 centimeters) on New Year's Eve, making it the second-wettest day on record, behind the November 1994 deluge, the National Weather Service said. Videos on Twitter showed muddy water flowing down the streets of San Francisco, and a staircase in Oakland turned into a real waterfall due to heavy rain.
In Southern California, several people were rescued after flash floods washed away cars in San Bernardino and Orange counties. No serious injuries were reported.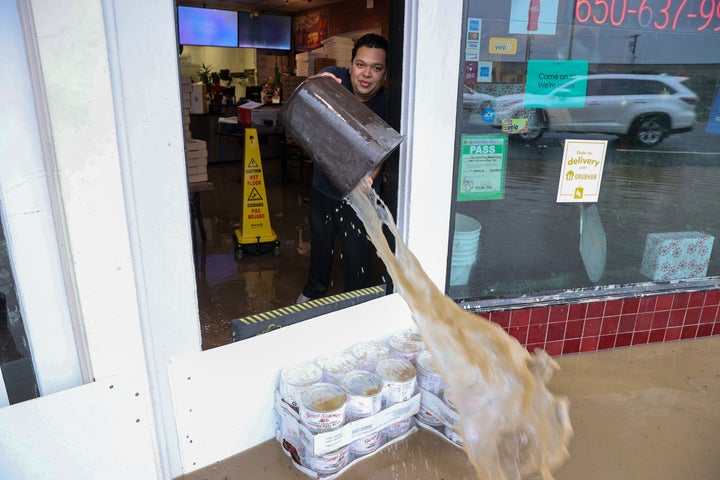 With the area drying out on New Year's Day and no rain expected during Monday's Rose Parade in Pasadena, spectators have begun selecting their seats for the annual floral spectacle.
The rain was welcome in drought-parched California. The past three years have been the state's driest on record — but much more rain is needed to make a significant difference.
It was the first of several storms expected to sweep across the state over the course of a week. Saturday's system was warmer and wetter, while storms this week will be cooler, said Hannah Chandler-Cooley, a meteorologist at the National Weather Service in Sacramento.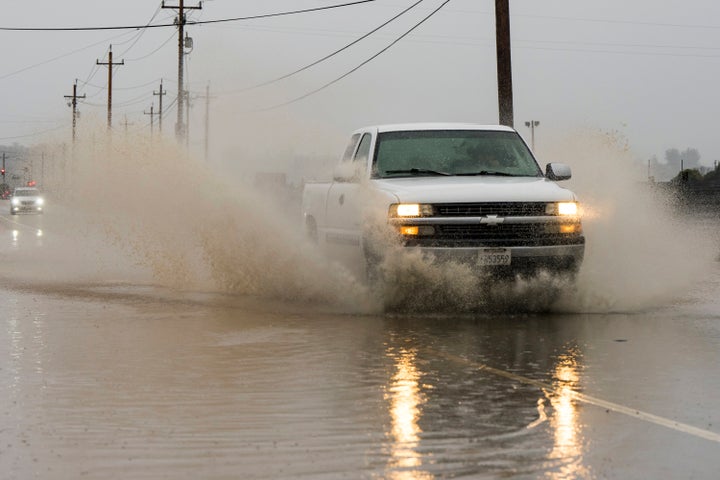 The Sacramento area could receive a total of 4 to 5 inches (10 to 13 centimeters) of rain during the week, Chandler-Cooley said.
Another round of heavy rain was also forecast for Southern California on Tuesday or Wednesday, the National Weather Service office in Los Angeles said.