Video game companies do not want to disclose specific salaries.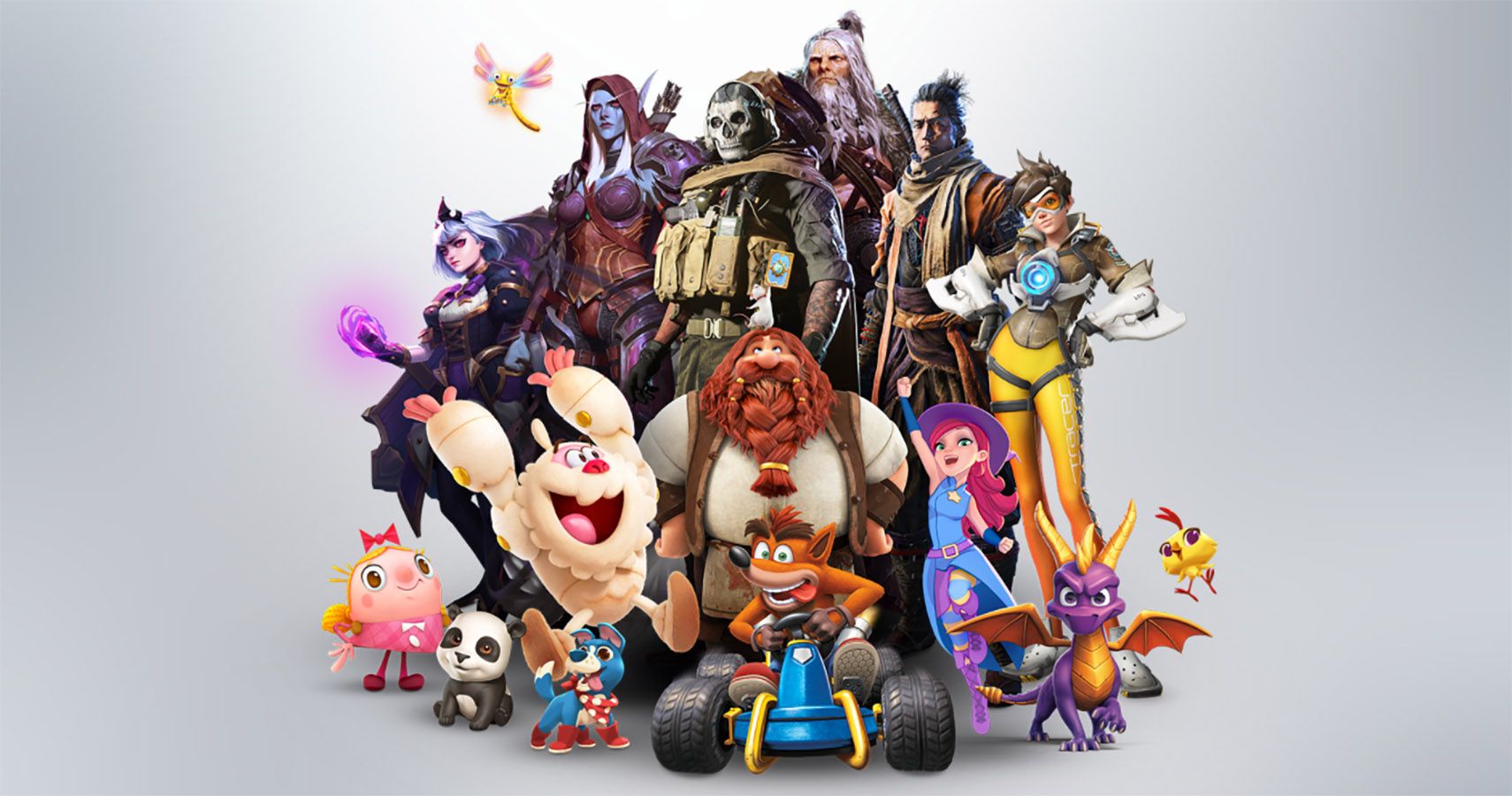 Last year, it was decided that a new California law would require video game publishers to post salaries in their job listings to increase transparency in the labor market. This law is now in place, although several publishers and developers seem to be trying to find loopholes by publishing huge salary ranges for specific roles, likely in an attempt to keep specific salaries vague.
First shared by Bloomberg reporter Jason Schreier, one such company posting wide salary ranges is Santa Monica-based Activision Blizzard, much to the surprise of almost no one. Schreier shares two jobs, each for a very specific role, both listed with salaries ranging between $134,000 – $247,900 and $80,800 – $149,400 respectively.
Related: I Wish I Could Get Over Overwatch 2's Monetization And Enjoy The Game, But I Can't
Activision Blizzard isn't alone in this, as several other California-based companies are doing their best to make sure the salaries they're now forced to report are as obscure as possible. For example, although Schreier says the studio is known for paying employees quite generously, Los Angeles-based Riot Games has also reported similarly large salary ranges for certain roles.
It's a similar story for Redwood City-based Electronic Arts, which has posted salary ranges between $129,050 – $204,600 and $157,450 – $245,500 for two senior roles. That would be pretty normal if you factored in experience, but Schreier also notes that these salary ranges are published specifically for tiered positions, meaning there probably shouldn't be nearly a $100,000 difference in salary between two senior developers.
One of the weirdest examples in this whole thread comes courtesy of Netflix. While not strictly a game developer, the company is looking for a game director and has posted a job listing with a salary range of $150,000 to $500,000. Again, experience will play a role in how much a potential game director could earn, but this range doesn't really help anyone trying to figure out how much game directors are typically paid.
This is pretty much the point when studios post huge salary ranges. Obfuscating how much money a role should typically make gives a developer or publisher much more control over how they pay their employees. It gives them the upper hand in wage negotiations if a worker isn't sure what the standard wage is, which is probably why the law was introduced in the first place to make things more transparent. Unfortunately, it doesn't seem to have done much good.
Next up: Pokemon Black & White doesn't need a remake, but it sure could use a Threequel