As 2022 came to a close, several celebrities made pregnancy announcements and proudly displayed their growing bellies.
Once 2023 rolls around, these celebrities' homes will get a little more crowded as they bring their little ones home and adjust to life with a newborn.
From memorable Instagram announcements to red carpet baby debuts, here are 8 stars set to welcome babies in 2023.
Blake Lively and Ryan Reynolds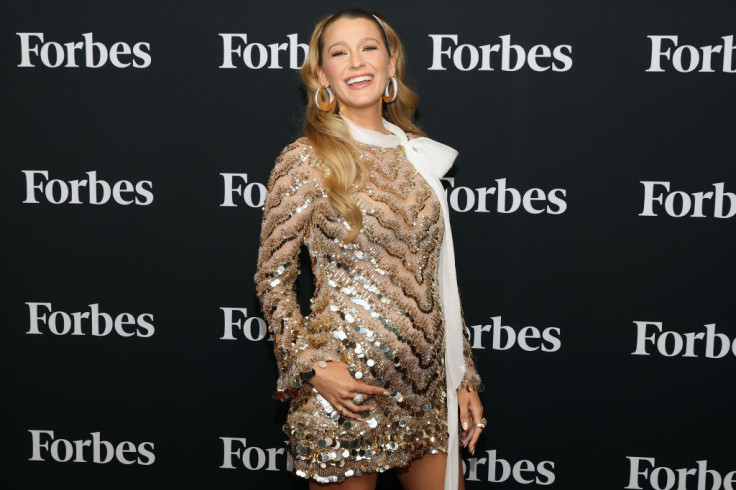 The "Gossip Girl" alum shocked everyone on Sept. 15 when she hit the red carpet at the 10th Annual Forbes Power Women's Summit in a chic sequined mini dress and a growing baby bump. Lively and Reynolds already have three daughters, James, 8, Inez, 6, and Betty, 3.
Keke Palmer and Darius Jackson
The "Nope" actress had an unforgettable first-time hosting experience on "Saturday Night Live" when she addressed ongoing speculation during the Dec. 3 episode and confirmed she was pregnant with her first child.
"This has been the biggest blessing and I'm so excited. Guys, I'm going to be a mom," Palmer said during her "SNL" monologue.
"Even though some people feel a little weird about me having a baby because I was a child actor, I just want to say: [look, I'm 29, I'm grown, I have sex [and] I have a house… You know, things grown-ups do.'
Chrissy Teigen and John Legend
After suffering a pregnancy loss in 2020, Teigen announced she was pregnant again on August 3, 2022, in an Instagram post flaunting her baby bump.
"The past few years have been a blur of emotions to say the least, but joy has filled our home and hearts again. 1 billion downloads later, we've got another one on the way," Teigen captioned the post.
"Each appointment I'd say to myself, 'OK if it's healthy today I'll announce,' but then I breathe a sigh of relief when I hear a heartbeat and decide I'm still too nervous. I don't think I'll ever walk away from a date more excited than nervous, but so far, everything is perfect and beautiful and I feel hopeful and amazing."
Kaley Cuoco and Tom Pelphrey
"The Big Bang Theory" alum took to her Instagram account on October 11 to announce that she is expecting her first child with Pelphrey. "Baby girl Pelphrey is coming in 2023. Beyond blessed and over the moon," Cuoco wrote.
Behati Prinsloo and Adam Levine
On September 15, the model revealed that she was pregnant with her third child with the Maroon 5 singer. The couple already have two daughters, Dusty Rose and Gio.
Hilary Swank and Philip Schneider
The "Million Dollar Baby" star announced she was pregnant with twins during an Oct. 5 interview on "Good Morning America."
"This is something I've wanted for a long time, and my next thing is to be a mom," Swank said at the time.
Swank later revealed that she was "feeling great" in her second trimester during an interview on "Live With Kelly and Ryan."
Mike "The Situation" Sorrentino and Lauren Sorrentino
On July 31, "The Jersey Shore: Family Vacation" stars revealed that their son Romeo would be a big brother in the new year. Lauren is expecting the couple's second child, who is due in January 2023.
Rumer Willis and Derek Richard Thomas
The eldest daughter of Bruce Willis and Demi Moore shared her pregnancy news on December 20 by posting several photos of her growing baby on Instagram.